Over 16 billion dollars of rewards points go unredeemed every year -
Use them to support the life saving work of the American Red Cross!
Help people affected by disasters big and small by making a gift with your points to American Red Cross Disaster Relief.
This gift enables the Red Cross to prepare for, respond to and help people recover from disasters.


Welcome to the opportunity to use your points to benefit the American Red Cross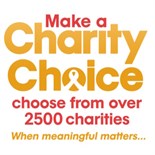 Now you have a new way to benefit the lifesaving work of the Red Cross!
Selecting a CharityChoice Card from your rewards program will enable you to return to our website, and designate the donation towards the American Red Cross.
Order a CharityChoice Donation Gift Card or cobranded CC/ARC from your rewards program.
Simply visit the URL specified and enter the unique redemption code found on the back of the card.
Select the American Red Cross from the list of over 1000 worthwhile charities or select the ARC service you wish.