Over 16 billion dollars of rewards points go unredeemed every year -
Use them to support the life saving work of the American Red Cross!
Your points can help the American Red Cross continue to be a safety net in times of
emergencies and disasters!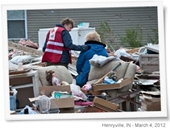 Credit Card and Employee Incentive Points
Redeem your Verizon Small Biz, Wells Fargo, TD Bank, US Bank and many more ...
Employee Incentive points for Intel, BofA, Kaiser Permanente, Kellogg's and many more ...
Order Your Charity Donation Card
Login to your rewards program and select Charitable Giving or a Charity Gift Card to make your order.
Once you receive your charity reward with a redemption code, return to this page to submit.
If your program does not yet offer a CharityChoice card,
ask your administrator to contact us at
charityrewards@charity-choice.org
or call Daniel Goodman at 732-397-5056.
Redeem Your Charity Card
once you receive it from the rewards program
Fill in your info
Enter your redemption code (found on the eCert or card)
Click 'Submit'